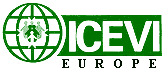 International Council for Education of People with Visual Impairment, European region
National Page of Czech Republic
National representative
Mrs Marketa Skalicka
position: home visitor, vision stimulation specialist, methodist of vision stimulation programme
institute: Rana pece EDA, o.p.s (Early intervention centre EDA)
address: Trojicka 2/387, 128 00 Praha 2, Czech republic
web: www.eda.cz
tel.: 00420 724 400 818
e-mail: marketa.skalicka at ranapece.eu
Educational institutions
Address: Hostímská 0439, Beroun
Telephone:
+ 420 311 626 393 - director
+ 420 311 626 063 - Special Care Center
+ 420 606 715 842 - mobile phone
Fax: + 420 311 611 727
e-mail: ms.beroun at tiscali.cz
Director: Bc. Jana Mullerová
National representative: Mgr. Jiřina Čermáková
The Middle Bohemia Regional Office, Zborovská 11, 150 00 Prague 5
Description: The Special Kindergarten Beroun provides educational care for children with hearing impairment, dual sensorial impairment (deaf blindness) and with hearing impairment in combination with multiple handicaps, when the communication process is seriously disrupted.
The Special Kindergarten is residential and in operation all year. There is a home for maximum of 30 children. The special care of children is ensured by educated stuff in cooperation with specialists. The principal aim of our institution is the education of our children.
By the Special Kindergarten is also set up the Special Educational Center.
Established by: Hradec Králové region
Address: ©imkova 879, 500 03 Hradec Králové
Tel./fax: 495 518 261
email: sms-spc-hk at braillnet.cz
Director: Věra Ka±parová
National representative: PhDr. Stanislava ©ustová
Characteristic of organization: Fieldwork with clients in the age of 3 to 18 years, cooperation with family and school, consultant services, psychological support, preparation of text and work books in Braille, leisure time activities for clients of our Special Educational Center.
Current topics: role of assistant teacher in school, integration of multihandicaped children, printing of materials in Braille.
Kindergarten for visual impaired children Zlín, Special Educational Center for visual impaired Zlín
Established by: Zlín region
Tel./ fax: 00420 577210054
email: mszp at quick.cz
Director: Mgr. Miroslava Urbánková
National representative: Mgr. Miroslava Urbánková
Description: Kindergarten Zlín provides educational care for children with visual impairment, reeducation and compensation of visual impairments of children, their preparation for successful integration in school in the place of their domicile.
Special Educational Center provides complex care to integrated visually impaired children, to their teachers and parents in the Zlín region.
Current topics: reeducation and compensation of visual impairments, integration of visually impaired children, International graphic and plastic competition of visually impaired children "Radost tvořit" (Joy of creation) as a concomitant program of The International movie festival for children and youth in Zlín - IXth year volume.
Director: Mgr. Milada Rybářová
Email: m.rybarova at centrum.cz, klsjd at centrum.cz
Fax: 0042 257 533 136
National representative: Mgr. Ema Gallová, Bc. - Deputy director, ema.gallova at mybox.cz, 0042 602 960 966
Address: Konzervatoř Jana Deyla a střední ©kola pro zrakově postiµené
Jan Deyl Conservatory and Secondary School for visually Impaired
Maltézské nám. 14
118 00 Praha 1 - Malá Strana
The Czech Republic
Activity: secondary and higher education in music Purpose: Jan Deyl Conservatory and Secondary School for Visually Impaired is the only conservatory in Europe, which specializes in music education of visually impaired. The school provides education of classical instrument playing, opera singing and piano tuning. This music education has got a long tradition in the Czech Republic and the great majority of graduates find a full respectful job in the music branch. They work as music teachers, music professionals or they can study at university or work in other fields because they are also very well educated in general subjects (languages, computers, psychology, pedagogy, history, history of culture etc.). Subjects of special preparation are very important for students too (braill writing, braill music writing, computer music writing and composing, using compensational aids, space orientation, practical education). The school insists also on students' physical training, physical rehabilitation and compensational physical exercising. There are two fully equipped student residences to stay as the part of school building, which is situated in the Prague center next to the Charles Bridge. The school provides catering too.
Full time education in the Czech language for students with the licensed residence (e.g. EU citizen, study stay etc.) in the Czech Republic is free of charge. Persons interested can ask for educational courses of Czech language, study preparation courses and consultations of instrument playing or singing. For those, who are not interested in full time study, the school provides courses of instrument playing, voice and piano tuning of various length of study terms.
Jan Deyl Conservatory cooperates with the EU educational agencies and looks for partners to develop various educational projects for visually impaired students.
Established by: Ministry of Education, Youth, and Physical Fitness, Czech Republic
Address: Kamenomlýnská 2, Brno
Telephone/fax:secondary school 543 212 531 / 543 211 149, elementary school 543 321 303 / 543 248 576, director 543 212 612
Director: Mgr. Dagmar Sýsová, email: sysova at sss-ou.cz
Contact: PhDr. Michal Trhlík, email : trhlik at sss-ou.cz
The school facilities consist of six buildings surrounded by fenced-in areas, all of which are the property of the state upon which the above schools are authorized to operate.
The school consists of the following parts:
Secondary school /secondary trade school, secondary trade apprenticeship, trade apprenticeship/ providing secondary education with final examination in the fields of Business Academy, Sports and Reconditioning Masseur, Social Care-Social Work; and with trade school diploma in the areas of Reconditioning and Sports Masseur, Work in Health and Social Facilities - Care Provider; Weaving
Elementary school, practical school
Special school
Pre-school
Special pedagogic center - counseling facility that provides services for children (pupils and students ages 3 to19), their legal guardians, schools, and school facilities;
Elementary boarding school
Secondary boarding school
Elementary school kitchen and dining room
Secondary school cafeteria
Economic and operations department
The main purpose and mission of the school is the education and shaping of children, pupils, and students with specific education needs, in the area of pre-school education, as well as in the areas of elementary and secondary education.
Current issues: computer literacy, inter-institutional relations, project instruction, prevention of pathological social phenomena, environmental education, values and life-skills education; orientation and mobility of visually-impaired, specific learning disabilities, music therapy and rehabilitation of children with serious handicap, strengthening self-confidence of pupils and students with low self-esteem, creation of textbooks for the visually-impaired, knowledge-testing for students, founding a virtual firm under CEFIF - increased employability on labor market.
Founder: Ministry of Education
Telephone/fax: +420220515264 / +420220515124
Email: info at skolajj.cz
Director: Mgr. Jan Hájek
National representative: Mgr. Jan Hájek
Description: School focuses on education of children with serious visual impairment in preschool age, in school age and in the practical school we focus on education of students with multiple handicap.
Our school centres on special skills education (mobility, visual therapy, typhlopedical care...), handling with electronic and optical compensational and rehabilitation aids, music education and languages education.
Topical theme in organization: Celebration of 200 years anniversary of foundation of the school and 100 years anniversary of the composer Jaroslav Jeµek's birth
Established by: Northern Moravian region (Moravskoslezský kraj)
Tel./fax: 553 759 160/ 553 625 072
email: office at oa-opava.cz
Director: Ing. Petr Kyjovský
National representative: RNDr. Zdeněk Binar
Characteristics: The field of study "Obchodní akademie pro zrakově postiµenou mládeµ" (Commercial Academy for visually impaired students) exists there since 1984. Our academy has created appropriate backgrounds and technical equipment for this form of study (special lighting in classes, adjustable seats, special aids including PC and TV magnifying glass).
The amount of pupils in classes for visual impaired children is less than 10, which enables individual access of teachers to pupils according to their abilities. Our teachers have longtime praxis in teaching visually impaired students. Both pupils of special schools for visually impaired and visually impaired students who were integrated in basic school classes can study this field on our school. A recommendation from their school is requested when they want to study the academy. For more info see our web pages.
TEREZA, center supporting independent study of visual impaired at university.
Established by: The Nuclear and Physically Engineering Faculty, Czech Technical University in Prague.
Tel./fax: +420 224 358 543
E-mail: info at tereza.fjfi.cvut.cz
Director: Jan Mare±
National representatives: Wanda Gonzúrová, Radek Seifert
Characteristic: We are a center for informative and technological support, our main instrument of support is special computer technology and know how, how to use this technology effectively and how to teach others to use it.
Our main goals on the subject of our clients are:
Lead them to their higher competence and independency during their study, esp. at university
increase their literacy, esp. computer and technical literacy
provide them functional, technically well equipped background
have regard for their special study needs
be their qualified partner in their effort of higher education regardless their age
Current topics: Support during the study of exact sciences (mathematics, physics, ...), cataloguing of digitalized documents, processing relief graphic readouts, training of workers in rehabilitation in terms of informatics
Associations
Form of Establishment: Civic Association
Tel./fax: +420 224 826 858, +420 224 817 407
Email: centrum at ranapece.cz
Director: Mgr. Terezie Hradilková
National representative: Mgr. Terezie Hradilková
Characteristic: Association for Early Intervention runs seven centres for early intervention and Methodology Centre. We provide early intervention services to the parents and families of
blind children or those with residual vision at the age of 0-4 years
children with more handicaps at the age of 0-7 years (68% of actual clients)
The Early Intervention Centre provides services to the parents in the form of: regular home visits from counsellors, centre-based services like vision stimulation or rehabilitation, recommending and lending suitable toys and special aids, organising day-long lectures on various subjects, week-long courses for whole families, lending specialised literature, producing bulletin ROLNIČKA - "Jingle bell", parents groups and meetings, support of mainstreaming , finding kindergarten or day care centre, assistance of the psychologist, accompanying parents when ask for allowances or visiting some institution...
We employ a number of professionals. In order to provide the best possible services, all of the counsellors also have another specialisation, e.g. orientation and mobility, visual stimulation, social consultancy, daily living skills, care of children with additional handicaps, psychology, physical therapy... The Early Intervention Centre works in close collaboration with a number of specialists e.g. psychologists, physicians, physical therapists, and toy-maker.
In English and Czech about the organization of the blind and visually impaired in the Czech Republic.