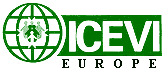 International Council for Education of People with Visual Impairment, European region
National Page of Croatia
National representative
Mrs Marijana Konkoli Zdesic
Mali dom- Zagreb, centar za rehabilitaciju djece i mladeži
Baštijanova 1D, 10 000 Zagreb, Croatia
tel.: 00 385 1 3746509,
mobile: 00 385 91 8875750,
tel./fax: 00 385 1 6521099,
e-mail: marijana at malidom.hr
Educational institutions
School for the blind and visually impaired "VINKO BEK"
School "Vinko Bek" was involved in IPA project IV.Component - Strengthening human resources, education and empowerment of the visually impaired with physical disabilities in the labor market
Projects
MALI DOM - ZAGREB
Mali dom - Zagreb has been involved and finished the project with UNICEF that was taking place in Croatia and covered the whole territory of Croatia.
Project " Home based Early Childhood Intervention (ECI) service: Development of the Home Visiting service model for children (0-3) with additional support needs and their families" was carried out by the Day care Center "Mali dom - Zagreb" who set up a network of professionals from other fields as well as representatives from different agencies and Ministries . They all took part in the project and therefore result of the project was in accordance to the tasks and objective that were set up in project panning, as well as it fulfilled the expectations of the realization of the project
There were three groups of issues that have been addressed while implementing this project:
Policy foundation - providing legal framework for Early Intervention Services
Standard Operation Procedures - ensuring the quality of implementing ECI services
Establishing service contents and approaches
We have more than 300 professionals from different field and professional backgrounds participating in the project in various activities , who all contributed to the "networking " which was one of the goals of this project - good networking always lead to the engaging new activities within society - in this case in initiating the implementation of ECI service in accordance to the specific situation in each and every local region and community as well as resources that are available in those communities
Developed model was introduced and implemented on through the period of 9 months and have had 40 families and children included , and it undoubtedly showed beneficial impact on children's progress, raised families spirits, families knowledge and their parental competencies.
Mali dom - Zagreb has continued to share its experiences and knowledge with other institutions and schools, so we had 8 study visits this year and we have increased the number of children from different regions within Croatia, and even from neighboring countries in our transdiciplinary assessment and counseling , establishing therefore as the resource in the region for this type of services for children who are visually impaired and have additional developmental issues that have to be properly addressed
Mali dom - Zagreb also have been in Armenia organizing three educational seminars for the colleagues in orphanage Gyumri and in Yerevan and School for the Blind in Yerevan
We have also organized educational seminars and study visits with the School for the Blind form Varna, Bulgaria, covering topics like working with parents, communication , creating IEP - s for MDVI children
Associations
Croatian Blind Union
At the moment is ongoing implementation of activities of the "Employment Integration of the Blind"
Blindness as a disability with their specific needs require a separate approach to the creation of "equal opportunities" in all areas of life, including the whole issue of training for work and employment of blind and visually impaired. As this is a relatively small population is poorly covered area, which would state institutions cover
Services and activities that contribute to the acquisition of new skills and increase the potential of people with visual impairments for inclusion in the open labor market.
Therefore, the Croatian Association of the Blind from 01 June 2011. , conducted a three-year program funded by the Ministry of Social Policy and the young.
The program is completing the system uncovered areas:
raising general awareness of the capabilities of blind people in the work process
increasing personal potential unemployed blind people, especially young
informing employers and relevant institutions on the possibility of blind people and increase their tendency to employ the blind.