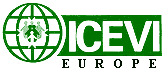 International Council for Education of People with Visual Impairment, European region
National Page of Hungary
National representative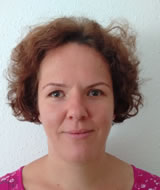 Mrs. Judit Gombas PhD
ELTE University
Bárczi Gusztáv Faculty of Special Education
1097 Budapest, Ecseri út 3., Hungary
tel: 00 36 302444983
e-mail: gombas.judit at barczi.elte.hu
Educational institutions
Kindergarten, Primary and Vocational School, Unified Methodological Centre for Special Education, Childcare Centre and Dormitory for the Blind
Address: 1146 Budapest, Ajtósi Dürer sor 39.
Tel: +36/1-363-3343
Website: www.vakisk.hu
The institution is open for blind and low vision students from all over Hungary. It is the only school which serves blind, deafblind and multiple disabled students in the country. The institution gives home also to the Pedagogical Inspection Service of Budapest, Vision Assessment, Special Educational Advisory Centre, Early Intervention, Educational-Pedagogical Service, which is responsible for measuring visual functions of children aged 0-16 and provides early intervention services for those aged 0-6.
Primary and Residential School and Unified Methodological Centre for the Partially Sighted
Address: 1147 Budapest, Miskolci út 77.
Tel: +36/1-252-9015
Website: www.gyengenlatok.hu
The institution offers primary education for low-vision students (also for those with mild intellectual disability) from all over the country.
Primary School and Dormitory of Hajdu-Bihar County, dr. Kettesy Aladár Primary School Unit for Children with Visual Impairment
Address: 4032 Debrecen, Lóverseny u. 3.
Tel: +36/52-417-945
The institution is open for primary-school age students with visual impairment residing in Hajdu-Bihar County and surrounding areas (primarily Eastern Hungary).
Associations
State Institute for the Blind
Address: 1146 Budapest, Hermina út 21.
Tel: +36/1-872-9500
Website: www.vakokintezete.hu
The institution provides Hungarian individuals with visual impairments the following services: rehabilitation services: with study areas in orientation and mobility, daily self-care, household tasks, IT, handcrafts, and other study areas the client may need in his/her everyday life, in order to be independent. The Rehabilitation Service Centre is the only residential, intensive rehabilitation service in Hungary with a history of 38 years;
rehabilitation home (for a period of maximum 3+2 years) for individuals above the age of 16, with the aim of helping them achieve their full potential in independence;
permanent health care service: for those who need constant social and medical care.
The State Institute for the Blind has 11 sub centres in different counties for basic rehabilitation services. The State Institute has a Methodological Centre and a National Adult Vision Testing and Condition Assessment Centre.
Other institutions:
University studies on the education of individuals with visual impairment:
ELTE Bárczi Gusztáv Faculty of Special Education
Address: 1097 Budapest, Ecseri út 3. (Hungary)
Tel: +36/1-358-5500
Website: http://barczi.elte.hu/en/
Hungarian Federation for the Blind and Partially Sighted
Umbrella organization has satellites at least one in every county
Address: 1146 Budapest, Hermina út 47.
Tel: +36/1-384-8440
Website: http://www.mvgyosz.hu/en
The federation and its chapters promote the rights of individuals with visual impairments all over the country. The Federation runs a Braille and an audio library, both of which send books on request to federation members in the countryside, and a store of special aids is also available both in the Budapest centre as well as via mail orders. The federation has a dog-guid training school.
Central Hungarian Regional Association for the Blind and Visually Impaired
Umbrella organization has 3 satellites in the region but also belongs under the Hungarian Federation for the Blind and Partially Sighted
Address: 1146 Budapest, Hermina út 57.
Tel: +36/1-384-5541
Website: www.vgyke.com
One of the biggest Hungarian NGOs working for the visually impaired population. Its services vary from awareness raising campaigns, selling special aids and, among others, running a service of physiotherapy with colleagues with visual impairment, in collaboration with various Health Centres in Budapest.
Other NGOs
IT Foundation for the Visually Impaired - INFOALAP
Main Office Address: H-1146 Budapest, Hermina u. 47.
Office Address: H-1145 Budapest, Bácskai u. 29./b
Helpdesk: +36702959188
Tel: +3612733180; +36204255224
Email: info at infoalap.hu
Website: http://www.infoalap.hu/english/
The foundation offers individuals with visual impairment, among others:
IT courses and information on the latest accessible IT solutions via its helpdesk service;
Donates computers, screen reader and screen magnifier softwares to persons with visual impairment;
Localizes, sells and donates Jaws for Windows, Magic, Zoomtext and Talks and Zooms (for mobile phone) softwares;
The foundation is involved in various EU research project concerning accessible solutions;
The foundation is the Hungarian partner organisation of the International Camp on Communication and Computer (ICC);
Runs a project titled "From Page to Voice" (Lapról hangra), in which sighted people read out printed newspaper articles and upload the audio material to the internet where persons with visual impairment can listen to it.
"Field of view" Foundation
Address: 1192 Budapest, Dobó Katica utca 59/2.
Tel/Fax: +361 280 0929, +36 70 542 2698
Website: http://www.latoter.hu/
The foundation runs a Web accessibility service. Information service, sport events, camps, talking maps, donating
Baráthegyi Guide Dog and Service Dog School Foundation (Baráthegyi Vakvezeto és Segíto Kutya Iskola Alapítvány)
Address: 3529 Miskolc, Park u. 8.
Email: info at barathegyi.org
Tel: +36 46 311 236
Website: http://www.barathegyisegitokutya.hu/en/
Perspective-Vision Foundation (Látás-mód Alapítvány)
Address: 3530 Miskolc Király 29. VI/1.
Email: info at latas-mod.hu
Email: latasmodalapitvany at gmail.com
Website: http://www.latas-mod.hu/?mode=2
Goals: The Foundation offers services in a wide for the re-integration of VI individuals and enhancement of their QOL.
90 Decibel Foundation
Website: http://90decibel.org/en
Provides audio description services for cinema and theatre performances
NGOs for rehabilitation services
Creative Forms Foundation (Kreatív formák Alapítvány)
Rehabilitation Service Address: 6728 Szeged, Napos út 16.
Tel: +36 62 444 331; +36 70 377 1254
Email: kreativ.formak.alapitvany at gmail.com
Facebook: www.facebook.com/kreativformak
Website: http://www.kreativformak.hu/
White Cane Foundation (Fehér Bot Alapítvány)
Address: 4087 Hajdúdorog Fogadó utca 3-5.
Tel: +36-52-232-313
Email: titkarsag at feherbot.hu
Website: http://www.feherbot.hu/
Offers basic rehabilitation and vocational rehabilitation services
Rehabilitation Centre for VI of Northern Hungary (Észak-magyarországi Látássérült-rehabilitációs Központ)
Address: 3529 Miskolc, Park u. 8
Tel: +36-46/311-236
Fax: +36-46/555-200
Email: latasrehab at gmail.com
Website: www.latasrehab.hu
Cornflower Foundation (Búzavirág Alapítvány)
Address: 3941 Vámosújfalu, Kossuth u. 42/A
Tel: +36-47-594-004
Email: buzaviragalapitvany at gmail.com
Website: http://buzavirag.hu/
Established in 1997, the foundation offers home, residence and work for those with visual impairments without family background. Since 2000 rehabilitation services are also available. 12 residents live in the apartments and 60 people with chronic illness or with disability are employed at the foundation.
Sports and Leisure Association for the Visually Impaired (LÁSS)
Tel: +36/20-9224525
Email: info at lassegyesulet.hu
Website: www.lassegyesulet.hu
The association offers individuals with and without visual impairment regular physical and recreational activities.
AND MANY MORE!