Please select country
National Page of United Kingdom
National representatives
Name: Mr. Rory Cobb (England)
Position: Chairperson
Organization: VIEW (Vision Impairment Education Workforce)
Address: 26 Britannia Square, Worcester, WR1 3DH, England
Phone: 07543 570540
E-mail: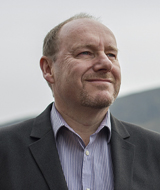 Name: Professor John Ravenscroft (Scotland)
Position: Chair of Childhood Visual Impairment, Head and Director of the Scottish Sensory Centre
Organization: Moray House School of Education, University of Edinburgh
E-mail:
Name: Mrs. Sarah Hughes (Wales)
Position: Chair
Organization: WAVIE (Welsh Association of Vision Impairment Educators)
Position: Head
Organization: SenCom, South East Wales Sensory and Communication Support Service
Address: Brecon House, William Brown Close, Llantarnam, Cwmbran, Wales, NP44 3AB
Phone: 07543 570540
E-mail:
Educational institutions
In the United Kingdom there is an inclusive educational policy for all pupils. A recent survey (2002) by the Royal National Institute of the Blind cited the following statistics: 59% of blind or partially sighted children are educated in mainstream schools. Pupils attending mainstream schools may attend their local school with support provided by the local authority specialist support service or a school that is specifically resourced for blind and partially sighted pupils. 32% of visually impaired pupils attend maintained special schools for pupils with learning and/or physical disabilities, while only 5% of visually impaired pupils attend specialist schools for pupils who are blind or partially sighted (RNIB briefings 1 June 2003).
Data from the Visual Impairment Scotland (VIS) database also shows that nearly 70% of all children with visual impairment have additional disabilities. This is in line with findings across the U.K. and Europe.The database also shows that there has been an increase over the last five years of children notifying to VIS with Cerebral Visual Impairment as their primary diagnosis.
There is a wide range of specialist provision for pupils with visual impairment throughout the United Kingdom, schools, further education colleges and other dedicated centres. A comprehensive list giving addresses and a short description of services offered can be found on this webpage.
Royal National College for the Blind
Address: College Road, Hereford, England HR1 1EB
Phone: 0044 143 2265725
E-mail:
Website: Royal National College for the Blind website
It is the UK's leading college of Further Education for people who are blind or partially sighted. All their programmes and support services are available to learners from overseas.
Other institutions
This is just a few of the main organisations and does not constitute a definitive list.
Royal National Institute of the Blind
Address: 105 Judd Street, London, WC1H 9NE
Sense
Address: 11-13 Clifton Terrace, Finsbury Park, London N4 3SR
Sightsavers International
Address: Grosvenor Hall, Bolnore Road, Haywards Heath, West Sussex, RH16 4BX
Royal Blind
Address: School and Scottish Braille Press Craigmillar Park, Edinburgh, EH16 5NA
Visual Impairment Scotland
Address: University of Edinburgh, Holyrood Road, Edinburgh, EH8 8QA
National Blind Children's Society
Address: Bradbury House, Market Street, Highbridge, Somerset, TA9 3BW